Every small or multi-location business can develop its business and use local SEO strategies to entice more customers. In this local SEO manual, we illustrate what local search optimization is, and why using a local SEO business can assist to enhance your visibility online.
What is Local SEO Marketing?
Local SEO (Local Search Engine Optimization), often referred to as local search engine advertising which is a highly dynamic way to market your local online presence as it helps businesses promote their products and facilities to local customers at the exact moment they are searching over the internet.
This is accomplished through a variety of techniques, some of which are significantly different from what is practiced in standard SEO, and some of which are much simpler to manage using local SEO tools and may require specific local SEO services.
What is 'Local Search'?
First, let's look at the differences between a standard informational search and what's known as a local search.
According to Google, 46% of searches have a 'local intent'.
Local search encompasses all those nifty search terms that scream local, such as:
lawyers near me

doctors near me

lawyers in [city name]

doctors in [city name]
For these type of search queries, which typically include a place, location or' near me' (which is not even essential if you search using Google Maps or if Google understands your location and assumes that the search is intended locally), the search engines know that what the search engine requires is location-based company suggestions or lists, and so that's exactly what they give in the local search engine outcomes. Precisely why local SEO is important and worth investing in alongside standard SEO is this difference in behavior and results.
What are Local SERPs?
The visibility on what is known as the' local pack' or' 3-pack' is what local businesses need most to increase traffic to their websites or through their doors. This is a cluster of three business listings in the results displayed below the map after a local-intent Google search.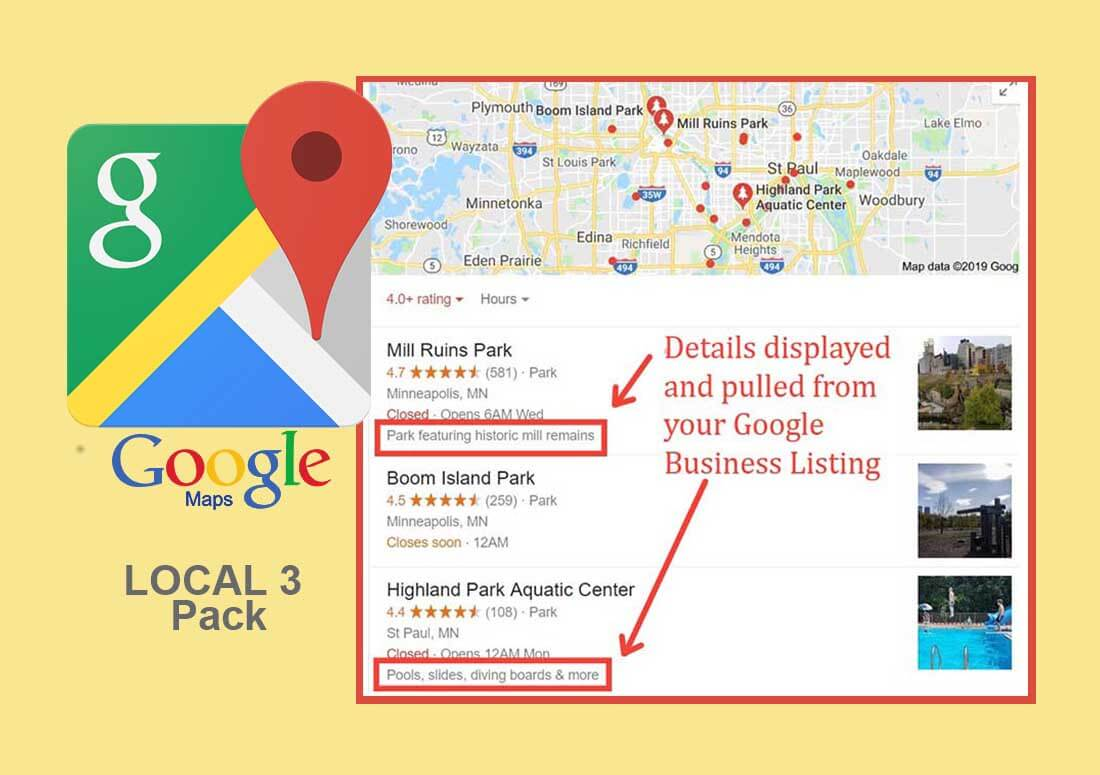 Here you'll find a lot that's different from standard organic results, such as opening times, reviews, ratings, and even photos. Whereas Google is getting smart enough to take this data from your website straight, that's not where these elements come from.
Everything shown in the local pack comes from the Google My Business profile of the business, a key component of local SEO marketing that is becoming more essential as Google tries to satisfy more google queries directly in the SERPs.
What is Google My Business?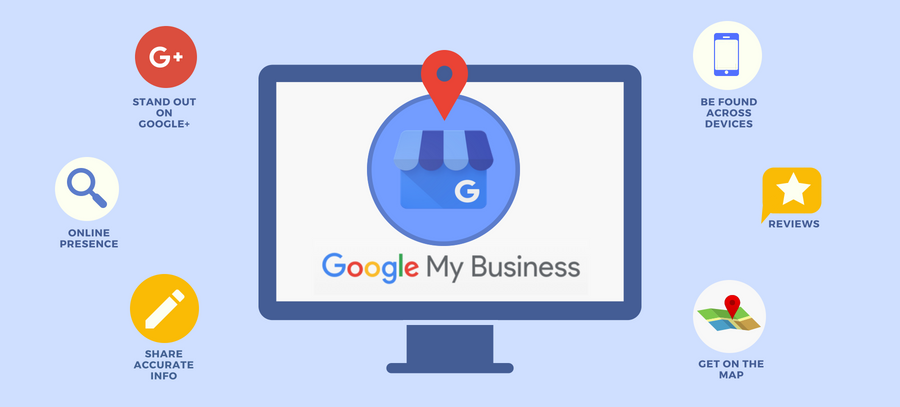 Previously known as Google Local, and for a time, even Google+ Local, Google My Business (GMB) is, like Google My Business (GMB) previously known as Google Local.  As the name intimates- Google My Business is your business profile on Google. Here you can figure out how to add or claim your listing of Google My Business.
It sends information to a number of places, including local pack and search results for Google Maps, but the most familiar insight is apt when it is in the top right (or top on mobile) of a branded search for your business.
This is what the Knowledge Panel is termed. Your GMB profile may include a host of self-submitted information such as facilities you offer, contact details, business descriptions, categories, and opening hours, but it is essential to note that attributes such as GMB features, GMB Q&As, and Google Reviews are generated almost entirely by customers, ideally with business experience.
A large part of local SEO makes your GMB profile as up-to-date and accurate as possible, so it has a greater ability to appear in the local pack and is secure, appealing and attractive enough to warrant a clickthrough. Despite being extremely powerful, Google My Business is only one example of what is known as a 'citation.'
What are Local Citations?
These are especially important for local SEO as if you don't appear in places where people are looking for businesses like yours, you're probably to get overtaken by those competitors that do.
There are two types of citation: unstructured and structured. Usually, structured citations feature in business listings and come from areas of the type that are filled in when the listing is claimed. 
Unstructured citations are more probable to be the result of press and social media, where your NAPW information is visible and connected to a web page but not in a structured format.
It's not just important to get citations for your local business, it's widely known as' table stakes' in local search optimization, as you can't play the game in' if you don't get citations.' While having this a fundamental aspect of your local SEO tactic is key, by building citations on the most relevant websites, study reveals if they are not frequently updated and cleaned up, significant consequences may occur.
68% of customers state that if they found inaccurate information in local directories, they would stop using a local business.
Organic SEO v Local SEO: What's the Difference?
The organic search usually happens when search engines decide that there is no local search intent. Instead of a specific location, the searcher is looking for information.
So someone looking for "Pizza Recipe" (when he/she wrote hungry) and the search engine is going to try to give me the finest, most relevant recipes.
So, you might wonder how search engines determine the best or most relevant pizza locations (local results) or recipes (organic results).
Search engines use hundreds of factors, including keywords, outbound, and inbound links, and even grammar, to name a few, to rank and index websites in searches.
Who Should Rank in Local vs Organic search?
In a local search, brick and mortar businesses with a physical office at a particular place will want to rank high. The searcher is basically looking for a location to go for a specific product or service, so local businesses need to show up for their industry in local searches.
On the other hand, you want to try to rank higher in organic search if you want your business to show up for some search terms but not for a specific location. 
For example, you want to show up in organic searches if you sell kitchen supplies online but your business has no physical location and does not serve a particular region. In this case, targeting a specific location would imply losing prospective customers.
Can/Should Local Businesses Rank High in Organic Searches?
Multi-location brands should rank locally as well as organically since they tend to have a website they want to rank for general, branded searches. But, they also want to rank locally so that local consumers find their storefronts. You might also want to be found both locally and organically if your local business has a blog.
That's where organic SEO comes into play. Search engine optimization is the process of trying to make sure the search engines know which searches your business or website is relevant for. 
To rank higher in search results, both organically and locally, your business has to be relevant to a specific search. And to show search engines your business is the right answer for a particular query, you have to state the obvious.
Why Local Search Is Important?
Here are a few stats that prove how important local search continues to be for businesses:
Conclusion:
Now that you know how local SEO can assist your business, your online presence can be managed better and your client base developed. In addition to enhancing your local SEO, adding an SEO company to your marketing team will also improve your organic search engine rankings for your site and over your competitors. Schedule a free consultation that fits your schedule to see how our professionals can assist your business to grow by streamlining your search engine.