Creating web and mobile software products that users love, Bonzer Technologies (P) Ltd. recognized as one of the most trusted technology partner committed to the success of your startup.
Creating a product that would be potentially used by millions of people needs a different set of skills from traditional software development. At Bonzer Technologies (P) Ltd., we can confidently say that we have done very well in this segment and with our skilled team specializing in product development; we can act as a catalyst for the success of your startup.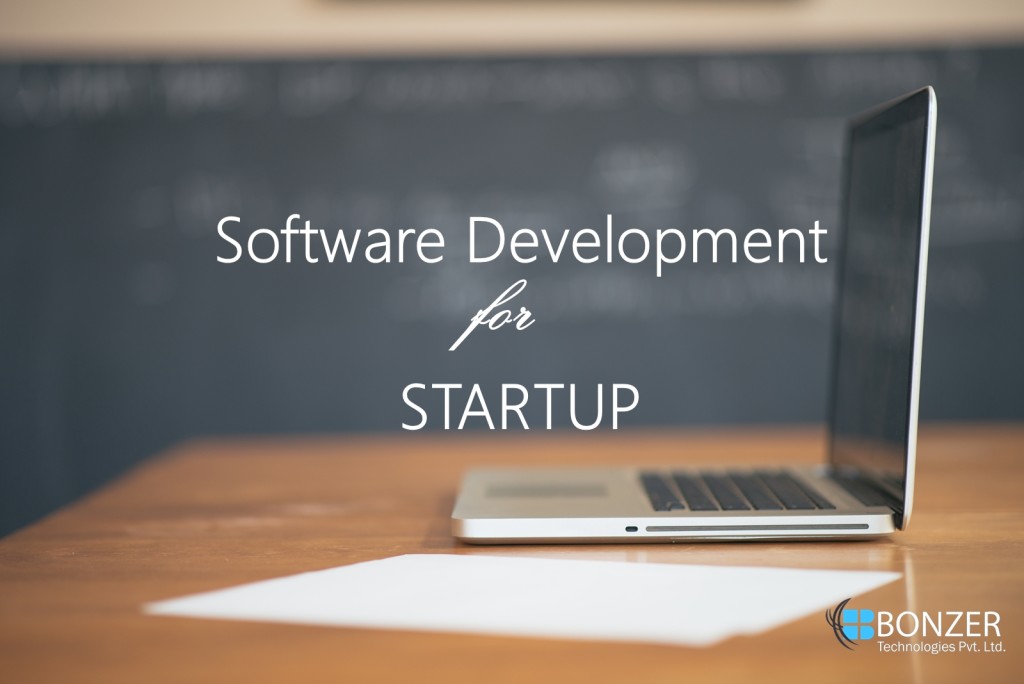 We help startups with consulting, designing, programming, infrastructure management and even marketing.
WHY BONZER TECHNOLOGIES ?
A] WE ARE STARTUP SPECIALISTS
We are not a typical outsourcing company. Over the last few years, we have helped several technology startups navigate successfully from basic idea through successful venture. We can help you do the same for your idea!
Time to market and flawless execution of the product idea are two essential priorities for any startup.
B] WE ARE TECHNOCRATES
We at Bonzer Technologies (P) Ltd will help you choose technologies, setup the right architecture and latest technology tools and trends. As we make these long term choices, we never lose sight of the vision and the problems that the product is geared to solve. We always think a long term while selecting technologies and solving your issues. We combine technology and vision to realize the best business outcomes for our customers.
C] WE ARE MULTI SKILLED
Bonzer Technologies (P) Ltd. will help you scale, integrate with other applications and adopt best practices. Our team of professionals, that can code, test, create engaging user interfaces, support your application and even manage your infrastructure.
OUR APPROACH
To deliver value to our customers, we adopt a unique approach. We
1. Focus on getting a "proof of concept" out early so that they can test their idea with real consumers. It is important to do this without too much upfront investment in technology and having feedback from your audience.
2. Work through dedicated teams:
We provide elasticity with team size. Teams at Bonzer Technologies are completely aligned to your product vision which translates into a high degree of ownership. We set up teams only after we sign up with you. We hire people who are excited about your product idea.
3. Hire the best people:
Only a team of ace developers can transform your brilliant idea into an equally good product. We have highest standard practises to filter right candidates for your job.
4. Use common infrastructure:
To facilitate high visibility we use a common development infrastructure which includes setting up a common source code repository, bug tracking system and project management tools of client.
5. Lean, agile and flexible:
Progressive development makes room for rapidly changing requirements. Improving and refining the product becomes easier. Lean development is our flagship approach. With a thoroughly agile process, we mitigate risks, evolve rapidly and deliver the best product. We keep development scalable for any future advancement.
6. Stay on top of new technology and tools:
We invest in continuously learning and evaluating new tools and technologies. We recommend the right set of tools and technologies to keep your product ahead of the competition. We combine technology and vision to realize the best business outcomes for our customers.
TURNING YOUR STARTUP DREAMS INTO REALITY
We understand as a startup you want a development center that can articulate your vision back to you, that you can establish a rapport with, and that believes in creating a pathway towards your vision.
Bonzer Technologies (P) Ltd. specializes in providing affordable software development services for startup entrepreneurs, like you.
It Is Time To Challenge The Status Quo
Because Impossible Is Not A Fact, It's An Opinion…